CUSTOM WOODWORKING



" SATISFACTION "




" Michael Miller is a throwback to the master cabinetmakers or the early 20th century,
before mass-production and cookie-cutter designs took away the artistry of fine woodwork. From planning to materials to design,he was able at assist and guide us,
sourcing our exact needs and offering advice that allowed for different budget options.
The installation for custom overhead cabinets, counter tops ,a sink and lower cabinets was completed over two days and he was courteous and respectful, taking good care of
our kitchen and home while renovating our Chicago kitchen, which was no small feat
considering he was working in just 100 square feet ! "
" Overall ,our experience was wonderful, and we would highly recommend Miller's
Millwork for custom woodworking to our friends, family and anyone who appreciates
fine craftsmanship."


John and Alisa , Chicago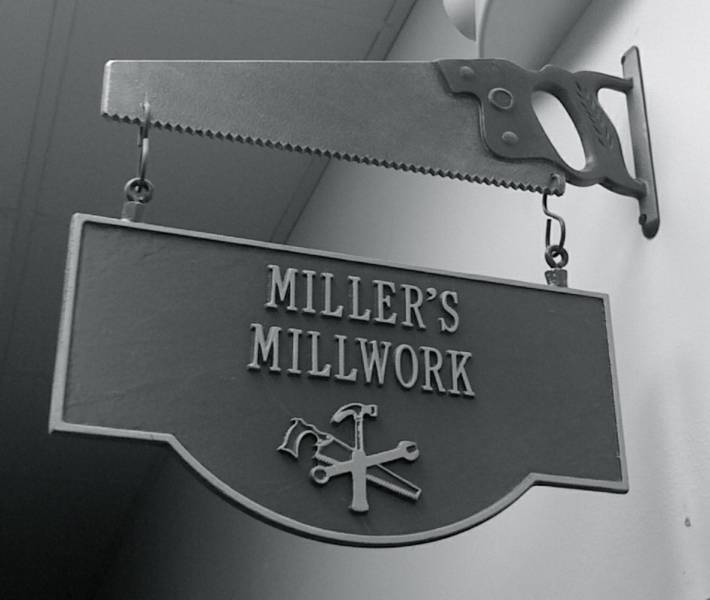 225 East Galena Blvd.
    Aurora, IL 60505

Shop:  (630) 906-6360
Fax:     (630) 906-6360
Cell:     (708) 502-1072
email:  millersmillworkinc@yahoo.com

" From the start of our house project to the end we experienced nothing but quality.
Michael listens and then works from his creative talent and the breadth of knowledge of
millwork. Michael's attention to every detail far exceeded our expectation. Michael
visualizes the end product and strives to sustain that vision. We recommend Miller's
Millwork without reservation. "


Phil and Marian , Aurora

"Miller's Millwork built and installed a custom counter top, prepared a 24" opening for a new dishwasher, and built a new small cabinet in our kitchen.
  The job went perfectly. Micheal was communicative, prompt, and professional. The counter top was special ordered and built with a 1950's style stainless steel metal edge. This required the approximately thirteen foot "C" shaped counter top to be built and installed in a small kitchen in one piece. Michael also built a small cabinet for us. Both the cabinet and the counter top were installed with no gaps or seams showing - BEFORE CAULKING! We could not be happier with our new kitchen.
I highly recommend Miller's Millwork. "

Warwick S , Evanston